The Buy Your Own Business website is provided by Franchise Resources. Franchise Resources has been helping clients find the best franchises since 2003. Franchises that matches their clients' business objectives, personal and lifestyle goals , and their financial requirements. Find out more about Franchise Resources.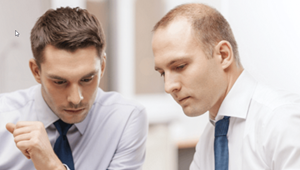 Franchising is a reliable way to in be business for yourself, but not by yourself.
Understand that most franchises are local, family-owned business, owned and operated by individuals who chose a less-risky path into entrepreneurship.
Franchise Resource's mission is to help you achieve your goals and dreams of business ownership through franchising. Is franchise ownership the best vehicle for owning a business for everybody? No! But, it is the best vehicle for the vast majority of new business owners. Therefore, this website will help you understand how to choose a franchise that is the best match for you.
Take the Risk Out of Buying a Franchise
You need to be aware that there are risks involved in going into a business for yourself.
I believe that investing in a franchise has the least amount of risk, but there still are risks.
The risks of buying a franchise can be greatly minimized by following one simple principle.
Buy the right franchise!

Not a franchise simply because you like their products. Not the one that people say is a "hot" concept. Not the one that you think you can do, and you can't think of any others. Not the one that a friend owns. Not the one that your uncle has had great success owning.
To be successful in owning a franchise, you should buy the franchise that is right for you. The franchise that matches your skill set, business objectives, personal and lifestyle goals, investment capabilities, earnings goals, growth strategies, and finally, your exit desires.